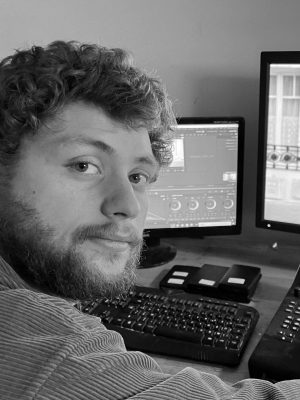 A graduate of the SAE Institute Paris in editing, post-production and Digital Film Maker, Hugo is passionate about images, multimedia content and cinema.
His ability to respond to constantly evolving artistic and technical challenges has been fueled by numerous projects in every branch of the audiovisual industry, including cinema, advertising, TV and social networks.
Hugo designs the best range of colors and renderings to sublimate images and bring out the emotions behind them.